Welcome to
TextbookTool.com
. Please log in, sign up, take the test drive, or request more info...
TextbookTool.com...
the online text adoption system for your college.

BOOKSTORE MANAGERS...communicate with all and see the big picture.
FACULTY...create, edit, copy, and save textbook adoptions.
CHAIRPERSONS...simply retrieve, view, and approve...run quick reports.
EASILY CUSTOMIZE...to match your college's needs.
TextbookTool.com...
improving communications at your college


"TextbookTool.com saves me loads of time. It organizes my text adoptions, allows me to communicate easily, and holds faculty members accountable for getting their adoptions submitted" - Jeannie Roybal, Northern New Mexico College

"This system saves paper, time and money. Reports show me everything I need to know, and I set deadlines that I can stick to. I love it!" - Michael Arellano, SFCC

Save time, conserve paper, and eliminate frustration -
with TextbookTool.com


TextbookTool.com...
see what it can do for your college...
Take a
test drive
of the system... Log in as a Bookstore Manager, a Chairperson, or a Faculty member...
of Pod Green University.
Click here to Take the Drive!
!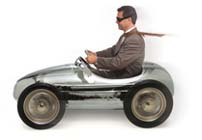 Get adoptions done quickly and get back to business -

use TextbookTool.com.

TextbookTool.com...
evolving to meet your changing needs...

Saves you time...paper...money!
Reports show Bookstore Managers and Chairpersons everything they need to know about their adoptions.
The system is easily customized to suit the needs your college.
Browse through a database of all published books.

Easily customized to suit the particular needs of your college bookstore!
Try TextbookTool.com.